This article is an overview of India's undiscovered mystery places. Every traveler should read this for a better understanding about the country.
Ghost towns are the ones which are scary to some, but basically, hold a mystery for most. A ghost town in India is any town that has been deserted for any no of reasons such as natural calamity, drought or rumors of a ghost. Across the world, there are a number of such towns in India too. These beautiful abandoned places hold terrifying histories and unusual facts or strange secrets inside the walls. India has many ghost town and villages which are abandoned due to full of mysteries of the unexplained. India has often considered as a land of undiscovered mystery. From religious practices to rituals that are quintessentially Indian, these traits have made India a popular tourist destination. Given below is a list of Spookiest Ghost Towns in India.
Dhanush kodi, Taminadu
The land lost is one of the most famous Ghost Town in India, suited on Pannan Island. 1964 Dhanushkodi cyclone, caused heavy damages and destroying the entire town of Dhanushkodi and washed the whole passenger train Pamban-Dhanushkodi killing all 115 onboard. Dhanushkodi meaning the 'end of the blow' is a small town which is situated quite near to the Rameswaram.
The town is so called owing to the legend that states that Lord Ram used his blow to break the stone bridge to Lanka after his return. This town is just 18 km away from Sri Lanka. Skeletal structures of buildings can be found here and it is quite scary. The pretty town with unprecedented views of blue waters is hugged by the confluence of the Indian Ocean and the Bay of Bengal. The place that was once a thriving town in south India with infinite legends to it, has been reduced to ruins and mystic stories today.
Hampi, Bangalore
This place is around 240 km away from Bangalore. Once it was one of the most populated and rich cities. The city fell to Muslim invaders and was lost until it was revived in the 1800s. Now a famous UNESCO site, Hampi beckons visitors with its magnificent temples, unusual architecture and ample of stories. With its musical pillars, chariot temple and underground passages, Hampi is a ghost town which you can enjoy exploring.Hampi is an ancient village in the northern karnataka, India.
During its prime, Hampi was one of the richest and largest cities in the world during its prime as the capital of the Vijayanagar Empire. The ruins of Hampi houses temple, ponds, ancient markets etc. for which Hampi has been declared as a UNESCO World Heritage Site for its group of monuments.
Hampi was also ranked second on the list of must-see places in 2019 by NewYork times. Also, Hampi was ranked as one of Asia's top emerging travel destinations for 2019.
Lakhpat, Gujarat
This entire village was set to be empty in just one night. It is said that paliwal Bramins collectively left their homes. It is believed that one Minister asked the villagers to handle him one girl which they did not want to. So they left the village altogether and cursed the village which made this place a deserted one. It is said to be a real ghost story of India.
The ancient fort town located in kachchh district of Gujarat. Lakhpat is a city of ruins buildings and a magnificent fort, there is an amazing sea fort situated in the mouth of kori creek. An absolute stunner of a place and totally empty to boot, perfect for your midnight delinquencies.
Mandu, Madhya Pradesh
The ruined city os located in the Malwa region of the Dhar district in Madhya Pradesh. Mandu is one of the most popular tourist attraction of the state with so many places of interest such as palaces, Jain temples and mosques.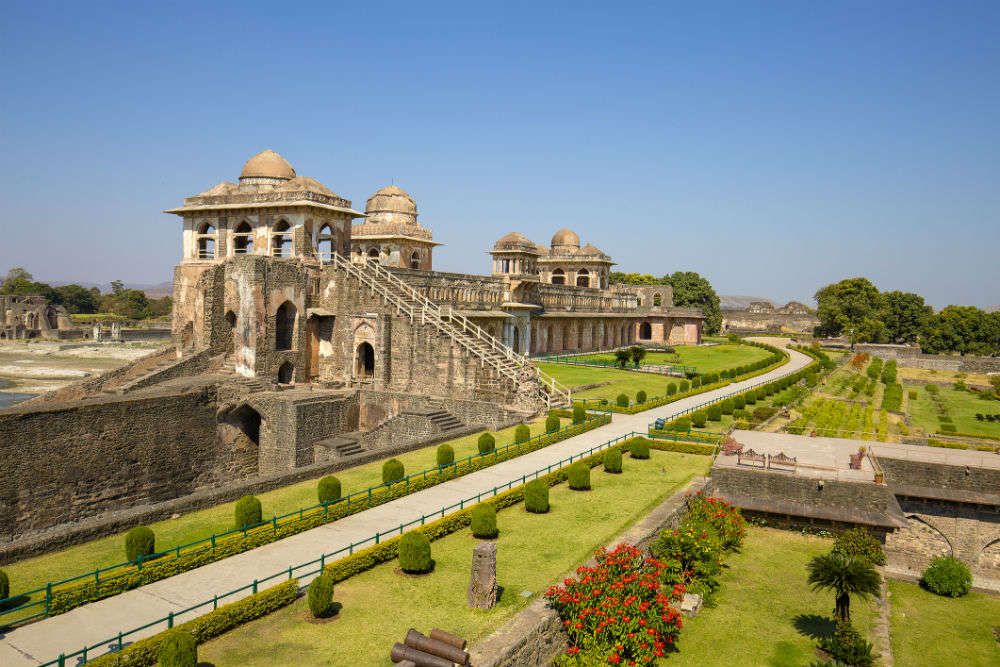 Mandu is situated at a distance of 100 km from Indore. It is hanging on a hillock and is a deserted place. This ghost town in India, enthralls visitors with not just ruins and heritage sites, bit stor that can bring them to life. One such story is of Rani Roopmati and Sultan Baz Bahadur which makes this town one of the most romantic ghost towns in India. You should visit Mandu for an amazing sunset over scattered ruins.
Written By
Pranitha AP
Freelance Writer